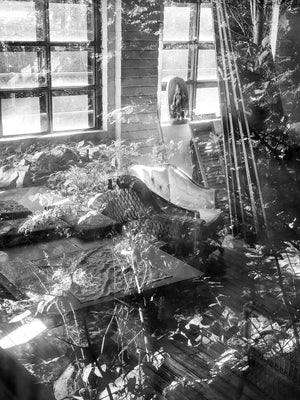 Hide-Out
Sale price Price $195.00 Regular price Unit price / per
Nothing is what it seems. A peek through a dam house window captures a mysterious collection of artifacts, and the reflection of surrounding trees and waters. At Piermont, NY. Limited Edition.
2021 Monochrome Photography Awards Honorable Mention
Year: 2021
Print size: 22 x 16. Other sizes available. 
All my works contain a single exposure and while edited, do not use AI. Any distortions are created by camera movement, fabric or reflections in water, glass or metal.